Challenges the asphalt industry is facing:
The entire sales process — from order to delivering asphalt — is a team effort in the plants business that is full of adjustments regarding tonnage, time, material type, along with other coordination and process issues. In order to get the correct mix in the fastest and best way possible; operators, mechanics, ground men, salespeople and quality control need to communicate and work together effectively.
To make sure the process from macro to micro goes smoothly from the customer's point of view, many critical steps must take place in order to have the job done correctly, safely and on time.
Throughout this whole process, several logistical issues must be planned for and communicated to the team. Many companies and plant teams try to create tools that help them track the upcoming sales and production at their different plants. If the tools don't work effectively, or are not kept up to date, there can be a breach in the communication flow between teams, projects and people involved. Ben Adomyetz, Sales Representative and Estimator at Rogers Group in North Alabama, said he constantly asks himself "what do I know, who needs to know and how do I tell them."
As someone who has worked in different areas of the business – quality control, estimating and sales – Adomyetz can visualize the process of a job from procurement to completion.
Seeing the different aspects of the business — from the strategic planning to the tactical level to the 'duty on the ground' of the individual jobs — he started asking himself which solutions could solve communication breakdowns, a key aspect that has a direct impact on the business and projects outcomes.
"Everything has a pay item associated with it. In this type of work, we have to follow very specific specs to not have any penalties. Several thousand dollars can be lost in rework if something is incorrect. Even if it is not the cost for the material, the time lost can be huge. Even if you're doing all the right things, but then you make 50% more of something you didn't need, that's money tied up in the pile," said Adomyetz.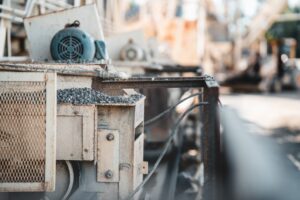 If the plant operations people don't have up-to-date information, if they cannot see in advance what the plan is, everything may not be ready in time for the customers when they need it. "Understanding what they are going to do and what materials they need to have to execute is a big aspect," explained Adomyetz. He continued saying he was feeling he was missing something on his job. He continually asked what he was doing that could be improved in order to avoid material and time lost in the whole process.

He had the feeling that there must be something that would help with potential information loss between the weeks and months from bidding/quoting a project to when it was actually in progress.
Most of the time this information is in a main Excel file in a server somewhere, in a shared folder, or just on someone's computer with a few people responsible for keeping it updated. If one person is using it, the others cannot access it and update it with new information. When someone is reviewing the schedule, they may not know whether or not they have the most updated information. While there are things like shared drives available, there needs to be a significantly better interactive dashboard where the information is housed — and a place where the vital part of the communication takes place.
PlantDemand technology solutions
As technology improves and usage grows, the asphalt industry should profit from the benefits this brings. Even with the increased daily use of computers, ipads, iphones, and other electronic equipment by the people who run these plants and facilities, little has been done to make something as necessary as material planning and scheduling a part of the newest technology. Something that is built for the way that the asphalt industry works, specifically with input from the people who are responsible for the sales and operations of the plants should be available.
During his search for possible solutions, Adomyetz found PlantDemand on LinkedIn and contacted them. While this is not a solution the whole Rogers Group organization is using yet, the North Alabama plants have found that the software helps them keep things on track. "Between a week and six months can go by from setting up and bidding the job until the job gets done. A lot of information gets lost during this time. PlantDemand answered the need of housing and organizing that information."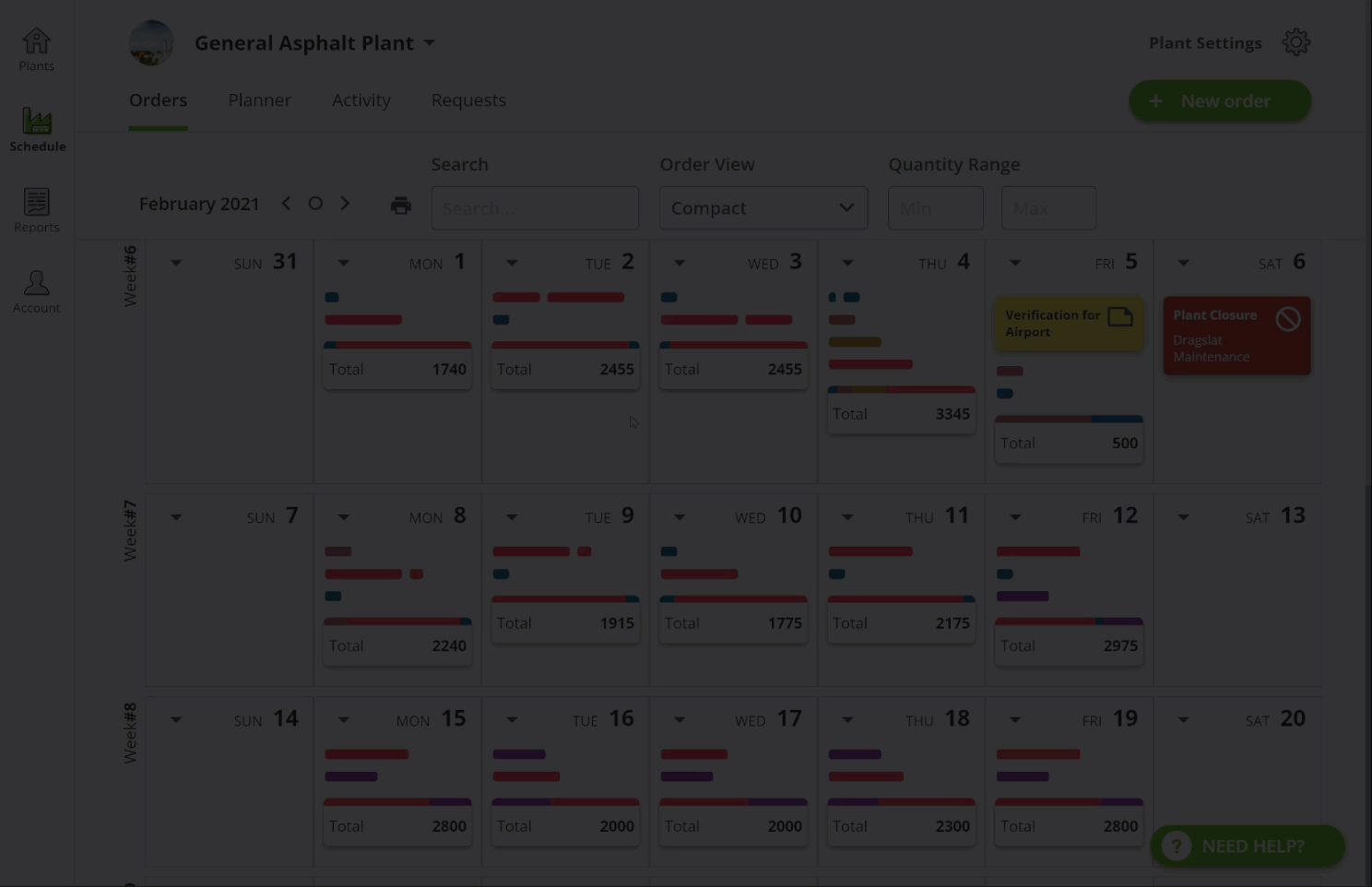 Steve Jackson, a General Manager of N.B. West Contracting in Saint Louis, Missouri and current President of the Missouri Asphalt Pavement Association, is always on the lookout for innovative solutions to technical challenges in the asphalt industry. He says that "internally we can develop a great long term schedule for our own jobs. However, outside customers may have large production days that conflict with our internal schedule. PlantDemand allows us to see these conflicts and talk to our customers, internal or external, to see if we can shift production to one of our other plants."
Sales teams, production teams, purchasing and managers benefit from this information. Having the plant sales scheduled on an online, cloud based application brings a lot of value to the people who must keep track of the information. When a sales person talks to a customer who needs to adjust an order, the sales person can make the change right then in PlantDemand, and everyone involved with the plant can see the change. If the change creates a new issue for the plant operations to adjust for, the team can begin to plan not for what is coming up on the schedule, but rather how they are going to make it. Steve Jackson finds that "another problem is that we may need to produce more different types of mix in a day than we have silos. PlantDemand lets us analyze what we can produce and, if we are able, to upgrade the mix type on certain jobs to manage our silo inventory." With the shared live schedule, asphalt plant teams don't need to wait until the afternoon before the day of production — but as soon as a job is added to the schedule or updated. There may be more time for them to work out the issues, and solve these problems for the customers earlier.
"One of the biggest issues of medium and big scale projects is that they start in weeks or in two, three, four months – you're not going to remember the details. Also, we see it is an engagement tool. You feel you can be engaged in the process instead of just waiting for information," added Adomyetz.
With all the uncertainties involved in the job, estimating, quoting and scheduling the projects is very tricky. Weather, breakdowns, traffic accidents, other jobs, specification changes, scope changes, quarry material run-outs, mix design issues, personnel scheduling, planning for different oil types, etc — something is going to happen. Changes occur to an order, and having a place to record and track all of these changes is essential to improving a plant operation.
On the uncertainties Jackson comments "the materials Input Forecast report allows us to see our aggregates and oil demand for the upcoming week so that we can manage our trucking better. Also, we have input our mix designs into PlantDemand – this not only allows us to use the materials management system, but also improves communication between our business development, plants and quality control divisions. By utilizing the software we can ensure that we are using the correct mix design before the plant begins making mix. It helps us schedule our quality control personnel to meet the demand and we can verify the information that our plant operators need to have to put on the tickets."

With PlantDemand's software, plant personnel see that they can add material orders to the schedule even if it's start date is months away. They can create the order on the calendar with the information they know at the time and continue to adjust it and add information as the actual order date gets closer. They can also strategically use this information and data in creative ways to further solve problems.
Over the past couple of years, more and more data is moving to the cloud. This data can be important to combine with other data sources to offer new ways of looking at information. Jackson noted, 'the customizable form allows us to manage the data that we need from our customers. By inputting this data into PlantDemand we can verify beforehand that we have the job number, contract information, purchase order and billing information correct. This helps out our plant operators, project managers, quality control, and accounts receivable. By eliminating errors on the tickets it saves time by not having to fix tickets and rebill our customers because we didn't communicate the information beforehand."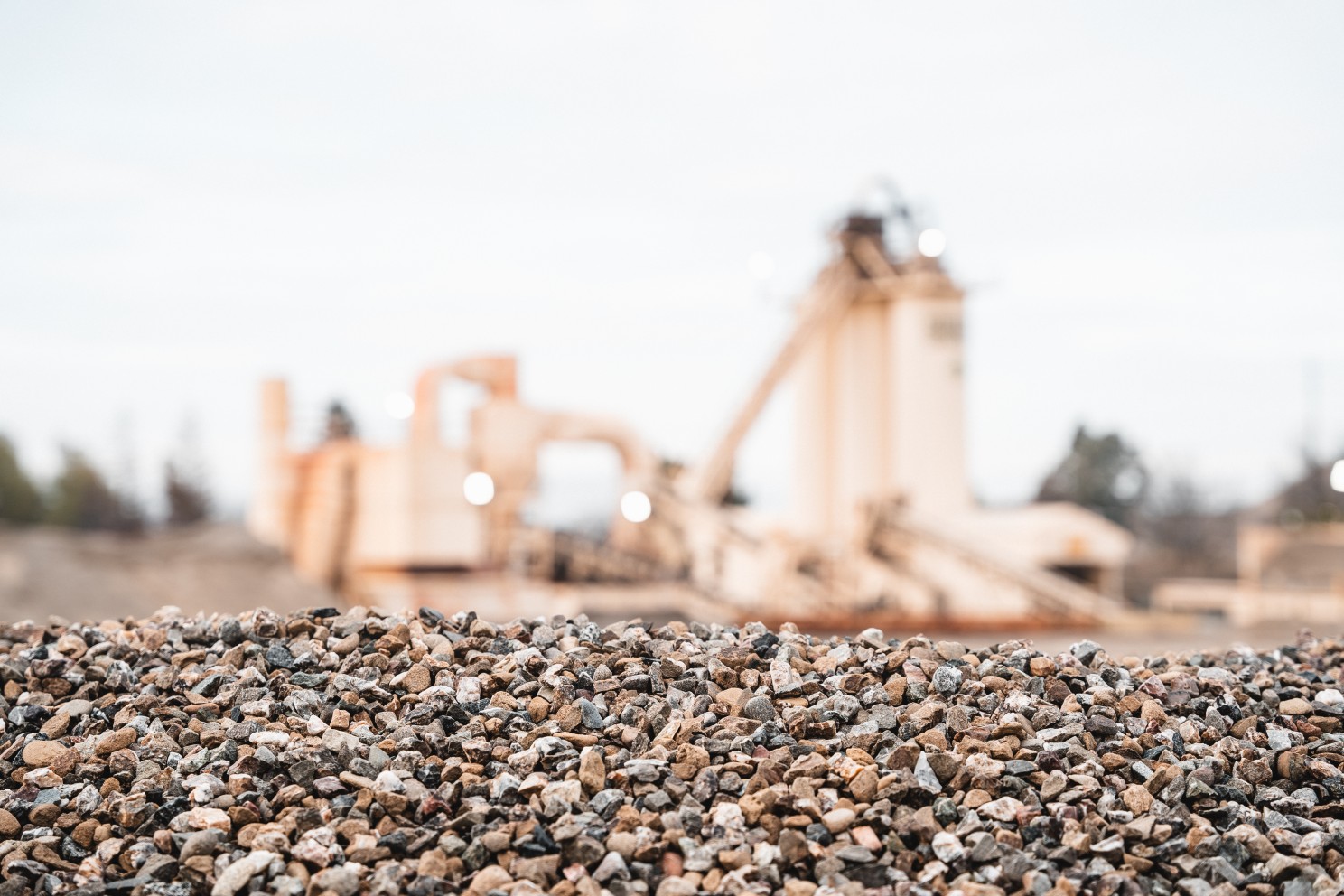 Noticing the importance of having data at the fingertips of its users, last year PlantDemand added a powerful API feature that allows users the ability to pull their order data from PlantDemand so that they can combine it with their ticketing, accounting, and business system data. Now someone can integrate documentation to create custom dashboards. This can give the operations team and management new visualizations of what is going on at their plants, or what is coming up at their plants across regions/states/countries. While there are many options when it comes to integration, a simple approach is to give people the ability to query their data, and let them configure it in a way that works best for their goal. Custom reports with these data visualizations can be created through a workflow using programs such as Microsoft Power BI, Tableau, and various other tools. Better data can yield better decision making, and automating the flow of information reduces the amount of manual work required to create a report. Time better spent at the plant, with customers, or solving problems.
The asphalt business is high speed, and high risk. Having any advantage or tool can make a big difference in the success and sustainability of a plant. "It is hard to keep up and keep things organized all the time without having a process in place and PlantDemand lets you visualize the process from the smallest input up to the job level – you can see everything," finalized Adomyetz. Plant teams will continue to look for ways that they can do more with what they have, to squeeze added production in to increase revenues, and for ways to bring more value to their customers to stay competitive in the construction materials industry. They will seek innovative ways to improve and streamline their operations, because in the materials business, improvements made today can pay off for many years to come.
About PlantDemand
PlantDemand is an online plant scheduling and forecasting software for the asphalt and aggregate industry. Created for plant people, by plant people – it is an easy to use software that focuses on plant peoples' specific information needs for planning and running their plant.
Plant teams can work using an online live sales calendar/forecast, share plant material needs with suppliers, and perform real-time data-analysis to improve the entire supply chain network — facilitating communication and detecting issues before they happen.
Available for your desktop computer, and on your iOS or Android phones.
For more information, visit: https://plantdemand.com
Contact: Paulina Schaaf ・Communications Lead ・paulina@plantdemand.com