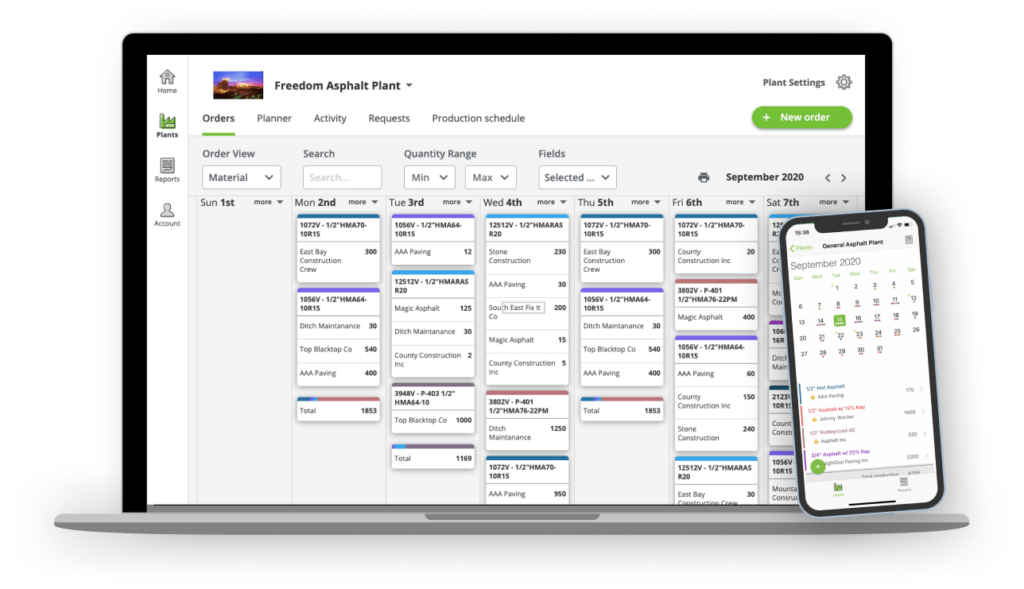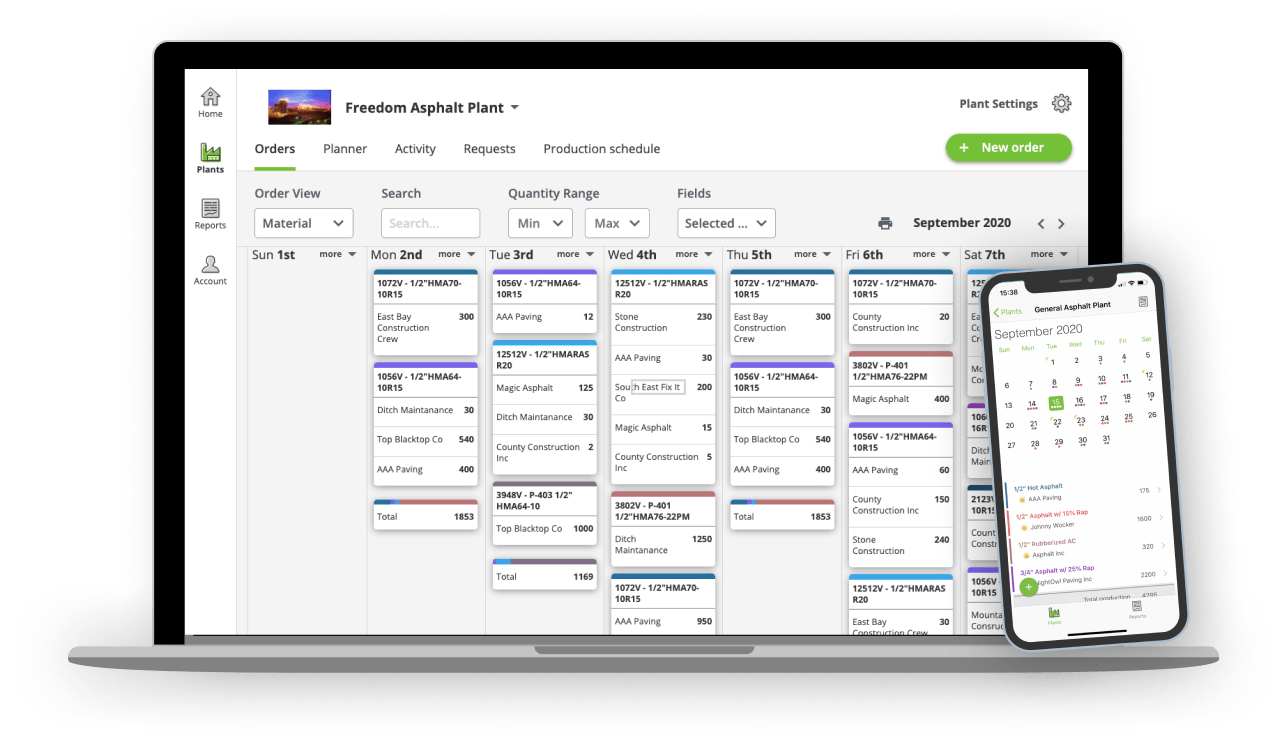 ---
---
Optimize Your Asphalt Plant: Best Practices for Scheduling
Proper planning and scheduling is crucial for success in the asphalt industry. By using an asphalt software solution like PlantDemand, you can improve efficiency, reduce waste, and ensure that you have the necessary amount of asphalt on hand to meet customer demand. The importance of planning and scheduling your asphalt plant sales in the asphalt industry is paramount to increasing your revenue and relationships with your paving customers. PlantDemand is powerful solution that can help you maximize efficiency in your operations.
---
Share Your Asphalt Sales Schedule Between Sales & Production Teams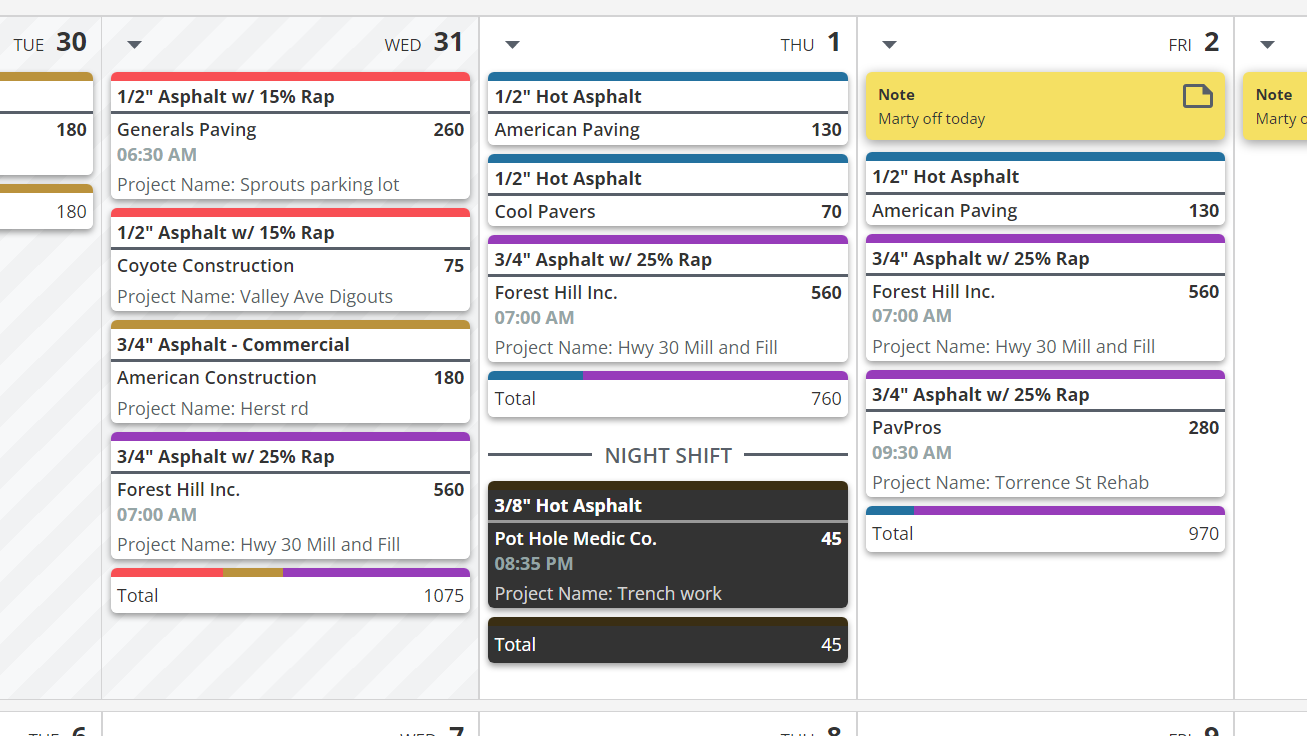 VISUAL LIVE CALENDAR
The online order calendar gives your entire team a single view of your orders. Use your phone, tablet, or laptop anywhere with connectivity. Now all the team has a shared view!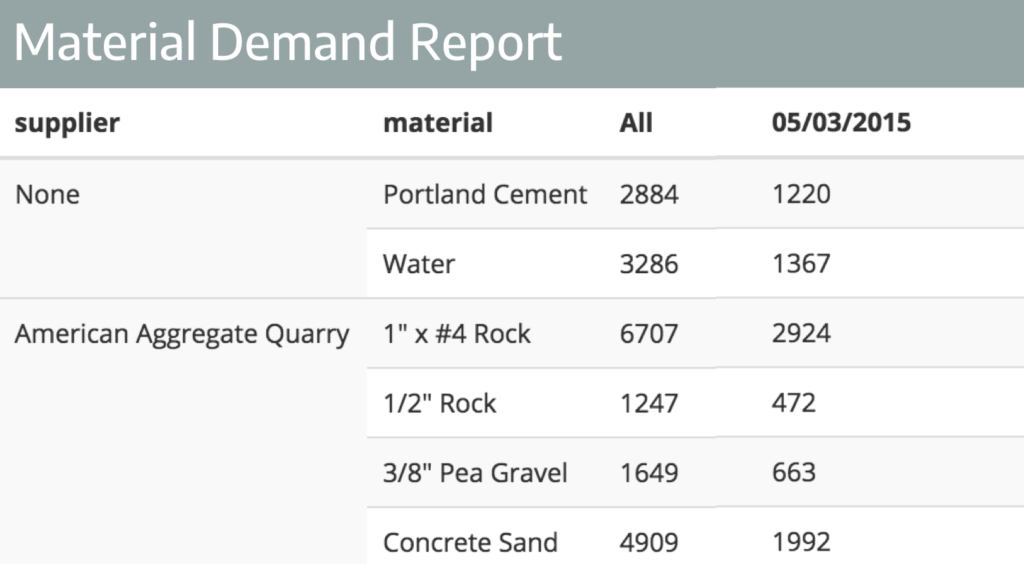 REAL-TIME REPORTS ANYWHERE
Make changes to your operation before the end of the shift. Utilize accurate information whenever you want, so that you can adjust your schedule, inform suppliers, and optimize your production at your plant.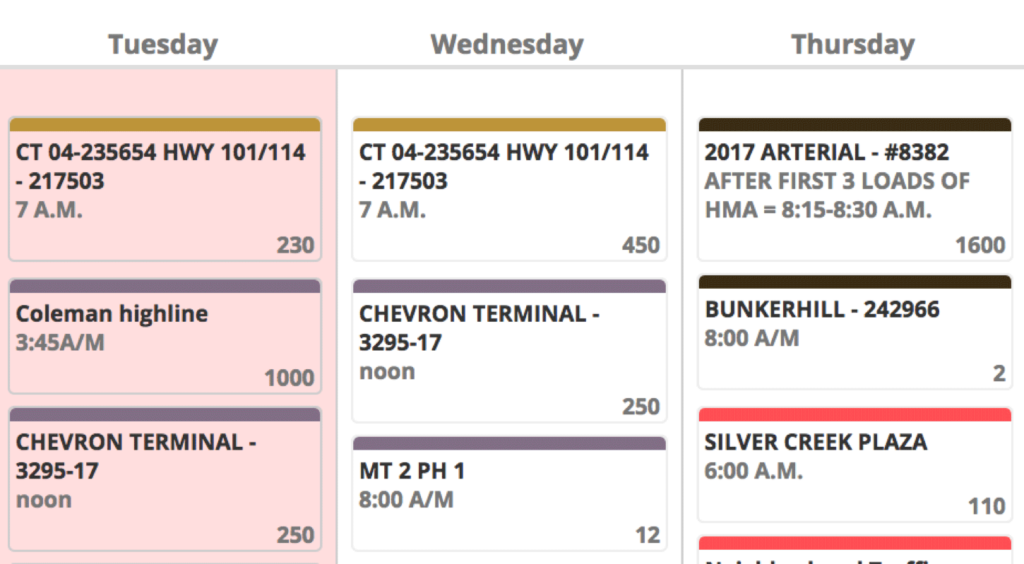 QUICK ISSUE IDENTIFICATION
Plant overbooking, material colors, and order indicators are represented visually to help you work faster. Now your sales team, production team customers and suppliers can know the plan.
---
---
Asphalt Plant Sales Management:
Asphalt plant sales management involves forecasting demand, scheduling production, and managing customer orders.
As a sales person, manager, engineer, operator or other member of an asphalt plant, your success hinges on your ability to effectively manage sales. This involves a range of tasks, including forecasting demand, scheduling production, and managing customer orders. In this article, we'll explore some strategies for successful asphalt plant sales management.
One of the most important elements of successful asphalt plant sales management is having a clear understanding of your plant's schedule. This means knowing how much asphalt you can produce in a given period of time based on the mixes that are scheduled, as well as the availability of key resources like rock, aggregate, and oil. By having a clear understanding of your plant's sales, you can more effectively plan for issues that arise, operate efficiently and ensure that you're able to meet demand.
---
Learn How PlantDemand Works
---
The Key Features of the Best Asphalt Management Software
The best software for asphalt management has many key features that make it the right choice for your needs. Here are some of the key features that you should look for in your software:
Real-time updates: The ability to access real-time updates on your projects is critical for making informed decisions and staying on top of your work.
Automated processes: Automating your processes can save you time and reduce the risk of mistakes, so look for software that includes features like automatic scheduling and task reminders.
Collaboration tools: Being able to collaborate with your team in real-time is critical for making the best decisions and getting things done quickly and efficiently.
Easy-to-use interface: The software should have an easy-to-use interface that is intuitive and simple to navigate, making it easy for you to find the information you need.
Scalability: As your needs change, you want software that is scalable and can grow with you, so look for software that has the ability to grow with your business.
Millions of Tons Scheduled with PlantDemand
Hundreds of millions of tons have been scheduled with PlantDemand! It is trusted by some of the largest material producers in the industry.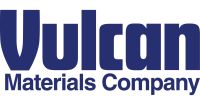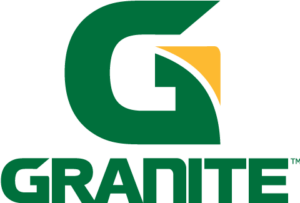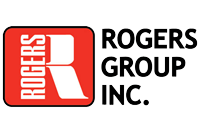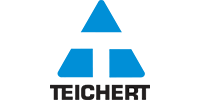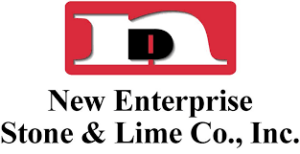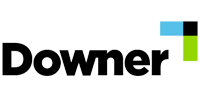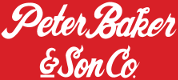 ---
---
Ben A. – Sales & Estimating

PlantDemand solves million dollar problems at a very affordable price, and allows you to schedule like a world class company should. I would use it whether I had 2 plants, or 200.
Jeff M. – Plant Superintendent

I don't know what we would do without it. I wish we had it years ago.
Ross K. – Sales Manager

It is the one solution we have found that allows easy calendar viewing for multiple users with multiple needs. Also the demand planning reports with the ability to export to Excel make input and output forecasting much simpler.
Alvaro M. – Plant Manager

PlantDemand is a great app, we don't know how we lived without it before, we use it for sales, production, QC scheduling, shop fueling scheduling and more. We are pleased with the help it provides for us, I hope that other regions are using it too.
---
Value for your Black Top Business & Paving Customers
Understand what your plant must do in seconds on an intuitive order calendar with optimized order entry.
Secure, simple, and accurate customer order portal makes ordering easy, and encourages loyalty, while reducing data entry required.
Save time and frustration generating reports in a few clicks –instead of a few hours, the library of reports creates easy to read, clear reporting for more informed decisions.
Spot inventory run-outs or surpluses, and help balance cash flow by knowing what your sales, production, and inventory forecasts are in only a few clicks.
Access PlantDemand on your web browser, or mobile devices including the iPhone and iPad for mobile asphalt planning.
---
Leverage Your Plant Team
Online schedules are vital for a team's success. Every member of your plant can have real-time access to customers' paving plans and orders. The schedule can be modified in seconds while a paving customer is on the phone. It's not uncommon for an asphalt order to change six times before shipment, and with the ease of changing an order, everyone can have up-to-date information all of the time. Then, your team can help you identify issues that come up due to the new changes. Meetings become less about what's on the schedule and more about how to produce it.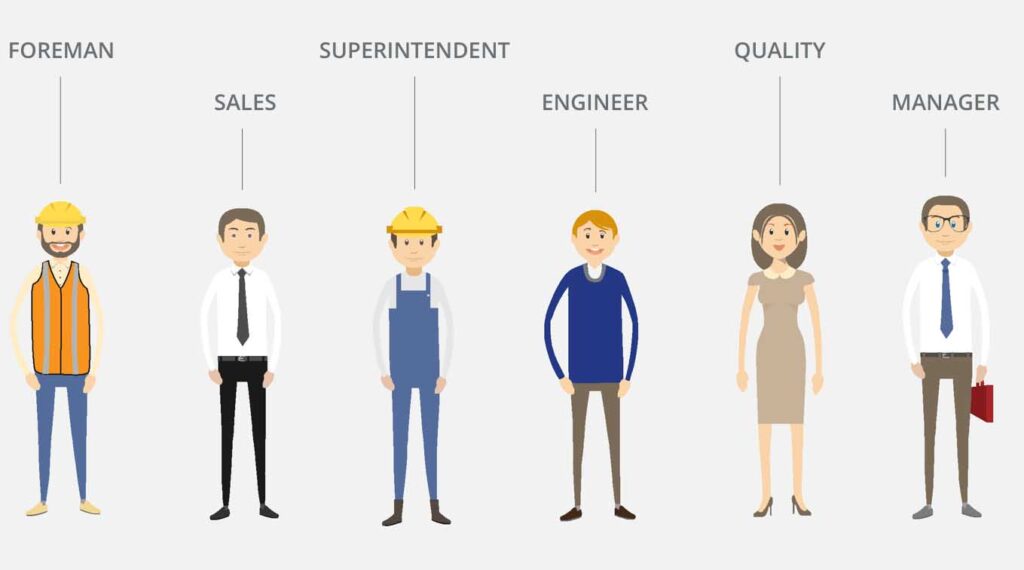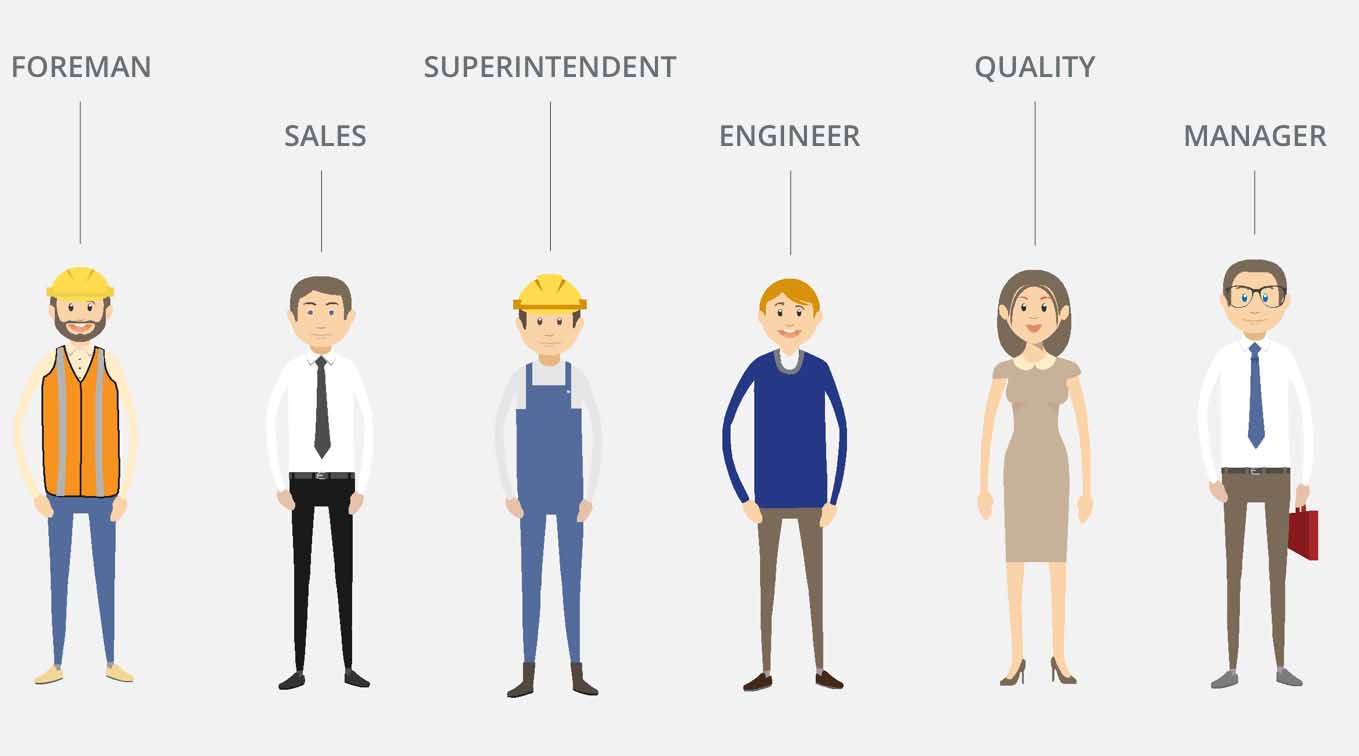 ---
S

tart Scheduling In No Time

Get up and running in 1 day
PlantDemand is easy to set up. Most customers can set up their plant on the first day. Start today to make scheduling simpler, easier and more productive.
Initial data import
30 Day Free Trial
Order Calendar
Customer Requests
API Integration
Long-term forecast
Daily reports
Planning tools
---
Learn more about PlantDemand and Asphalt Scheduling
---